Click for the artworks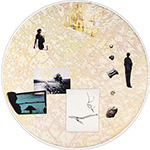 A Ponder
archival computer on canvas, 35 in.
---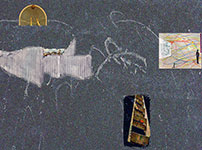 Tie Ins
---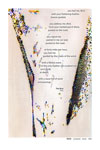 The Bird
---


Three Horizons, acrylic, 70 x 24 in.
---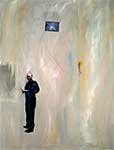 ---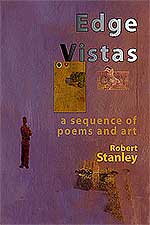 ---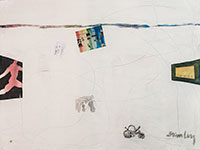 Timeline,
acrylic and collage on canvas,
36x48 in., 2015
---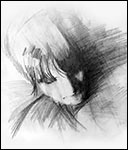 Kristina, 1966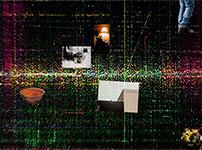 Spectrums, 2015
---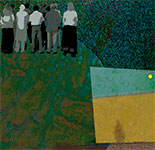 Malala (det.)
---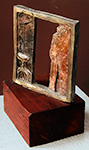 ---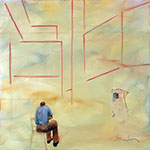 Click for the artworks, a "map" of the conceptual and style influences:

---
Click the image for photos of the Opening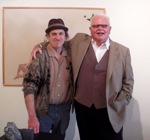 Click for the artworks: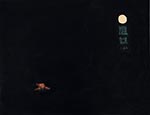 ---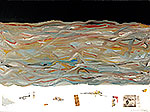 Click image above to see the ART


---

February 11 - March 10, 2022

90th Exhibition of Visual Artist Members, Arts Club of Chicago
Group Exhibit

201 E Ontario Chicago, IL 60611 312 787-3997
www.artsclubchicago.org
---
Feb. 20-Aug 31 2021

Reality Shift
Group Exhibit

Mid-America College Art Association Online Gallery
http://www.macaart.org/exhibitions.html
---
2020
Poems/Art

Flare Journal
https://www.flarejournal.com/issuethree
---
Apr 20-June 8, 2018

Visions of Venus
Group Exhibit

Chou B Art Center
1029 W. 35th St. Chicago, IL 60609 773-523-0200 •
www.zhoubartcenter.com
info@zhoubartcenter.com
---
2017-2018
"Odyssey"
Purdue University Northwest
Purdue University Northwest,Hammond, IN


---

Oct. 3—29 2016
words|matter
a show highlighting artists books
words|matter
3446 N. Albany Ave,
Chicago , IL
773-791-1236
wordsmattershow@gmail.com
---
May 13–Aug 31
Indiana Now 2016: The Bicentennial

ART MUSEUM OF GREATER LAFAYETTE
102 S 10TH St.
Lafayette, IN 47905 (765)742-1128
FREE ADMISSION
Open Daily 11:00 AM - 4:00 PM
---
June 10–July 5
Reception: June 10, 5:00–8:00 pm
One Person:
Small Works—Long Time
Works Reflecting Each Period

Ellen Firme Gallery
92 US-12
Bever;y Shores, IN
(219) 921-0797
---
29 aug 2015 to 24 oct 2015
In recognition of Malala Yousafzai
A MIRCA Group Exhibition

Ostra Gymnasiet
Skogas, Sweden
---
2015
ART IN DAZZLING DIMENSION Sculpture Group Exhibition

SSAA Gallery
724 Franklin Street,
Michigan City, IN
---
May 17 to Aug. 11, 2013

Brauer Museum of Art
One-Person Exhibit "In Focus"

Brauer Museum of Art
Valparaiso University Center for the Arts
1709 Chapel Drive Valparaiso, Indiana 46383

Click for the Catalog: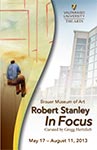 Click image for photos of the Opening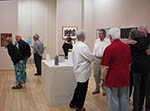 ---
April 6 — May 7, 2012
with Gordon Ligocki
"Among & Between"
Lakeside West Gallery
827 Franklin Square,
Michigan City, IN 46360
219.363.2750
---
May 15 to June 14, 2009




Solo Exhibition "Flow–Partial Count"


Opening Reception May 17 - 11am—3:30pm
Depot Gallery
525 Broadway, Beverly Shores, IN (46301) , 219-879-4516
June 11-Aug. 7, 2004
War & Peace
Gallery 415, 415 N. LaSalle St., Chicago, IL, 312-527-0578
War & Peace is a national show, juried by Ed Paschke, open to artists throughout the United States. It will seek to represent the views of artists on the world's current situation.
1+1=One
. Installation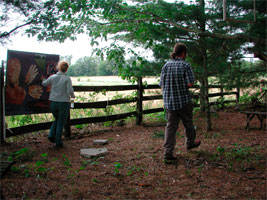 July 24 - Aug. 15, 2004.
Robert Stanley and Kathleen Zmuda collaborated on a piece about journey, fragments, stories, nature, and expression. In a cleared area at the end of a forrested allee, 2 ft. x 3 ft. fragments of concrete were scattered about. On these fragments were inked bits of stories and poetry. Seemingly floating in the air, frames "framed" particular views, showing the subjectivelness of viewpoints. A 4 ft. x 4 ft. computer image of fragments real and imagined, one of which was a photo of the field behind the image, gave viewers a chance to meditate. The installation invited participants to add these bits to their perception as they looked around, seeing serene fields, twisted deadfall branches, smelling the forrest—all the ones plus ones plus ones that add up to a One. Viewers could place their own writings or drawings a box near one of the chairs, or look in the box for the responses of others—more fragments that added up to a new, creative whole.

Several times during the exhibition, Kathleen Zmuda told a story or a poem that led to an embrace of beauty around and within..

The Lubeznik Center for the Arts sponsors the annual 1 + 1 = One, curated by Jon Hook and Andrea Peterson, who invited and paired twenty artists that they intuited would complement and harmonize well in a collaborative effort to produce a site-specific work, considering the environmental/agricultural setting as inspiration. The setting is between Laporte and Rolling Prairie, Indiana, a farm with a variety of landscapes: vast wheat fields, grassy hills, wooded lanes, ponds and woods.